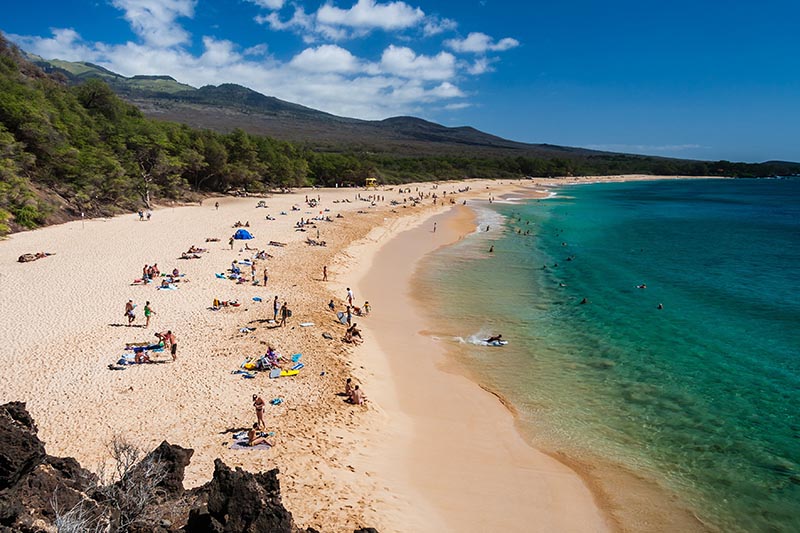 From 2009 to 2017, the most spinal cord injuries have occurred at Makena Beach, also known as "Big Beach", on the Island of Maui
TomKli/Shutterstock.com
Participating in any ocean activity can be dangerous, and the risk of drowning and spinal cord injury is always present. Here are facts about ocean-related drownings and spinal cord injuries in Hawaii. Remember, both of these types of incidents are preventable; don't become the next statistic.