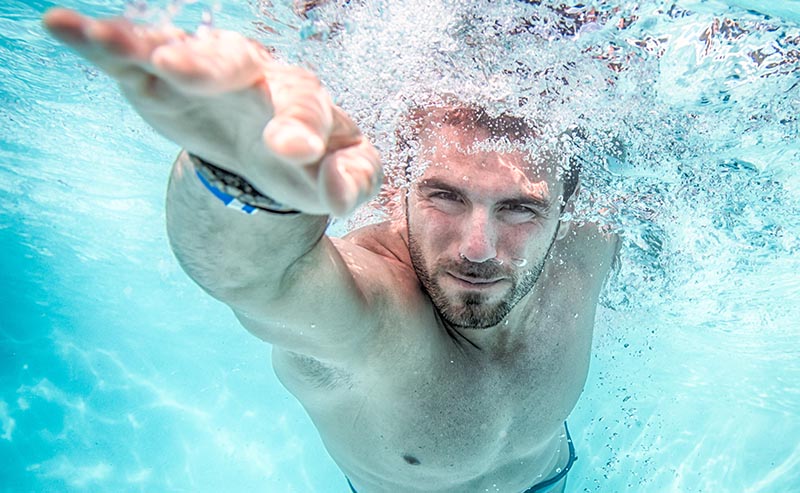 Before you go in the water, be aware of your health limits and current fitness level.
Francesco Faconti/Shutterstock.com
Being in the ocean is more physically demanding on your body than swimming in a pool, pond, river or creek. Anyone intending to snorkel, swim or participate in other water activities should be an experienced ocean swimmer familiar with the risks and dangers associated with high surf, strong currents, and waves breaking in shallow water.
It is also important to know your current health and fitness condition before going into the ocean. Certain individuals have a higher risk of injury when participating in any kind of physical activity, including ocean-related activities.
If you don't exercise on a regular basis, or if you have health issues or concerns, talk to your doctor before you participate in any ocean activity.
Check with your doctor first if you have:
Heart disease or stroke

High blood pressure, or a resting blood pressure of 160/90 mmHg or higher

Asthma or other lung disease

Type 1 or type 2 diabetes

Cancer, or have recently completed cancer treatment
You should also check with your doctor if you have experienced the following symptoms:
Pain, discomfort or pressure in your chest during physical activity or at rest

Pain in your neck, jaw, or arms during physical activity

Dizziness, lightheadedness, fainting or loss of consciousness

Shortness of breath while at rest

Rapid or pronounced heartbeat
Even if you have not experienced the above, you should consult your doctor before participating in an ocean activity if any of the following apply:
You're 35 years of age or older

You have a family history of heart disease before age 60

You smoke or have quit smoking in the past six months

You don't normally exercise for at least 30 minutes, most days of the week

You have high cholesterol
If you are unsure of your health or fitness level, have other health problems or are pregnant or may be pregnant, speak with your doctor before participating in any ocean activity. It's always safest to know before you go.